HORIZON

KIDS
At Horizon we believe the Bible should never be boring and church should be relevant for kids. We have incredible environments—and they are the perfect places for your kids to experience the love of God in ways that speak directly to them while freeing you—and those around you—to fully engage in our weekend services.*
We also want to partner with parents in the spiritual development of their kids, because we know the average kid will spend over 1000 hours every year in school and they will spend less than 50 hours in church. The average parent has more than 10 times the opportunities to discuss spiritual issues in one year than a church leader does in 10 years. The church has limited potential to impact the heart of your kids. What happens at home in many ways is more important than what happens at church! That is why we want to help you impact your kids.
TOUCHLESS

CHECK

IN

SYSTEM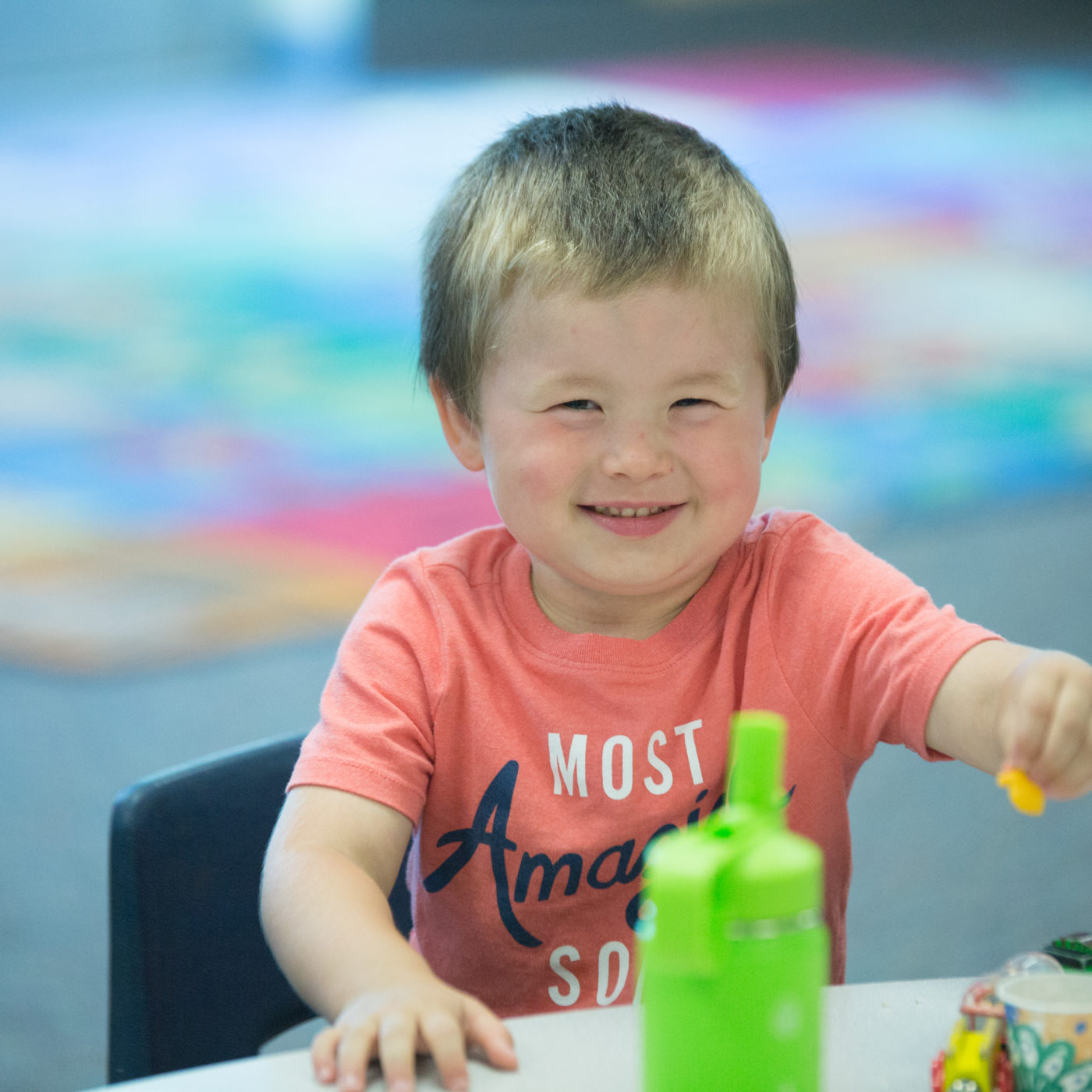 BIRTH-AGE 4
A loving and nurturing environment for your littlest ones! More than child care, these classes provide a full program helping younger kids take their first look at who God is and understand that God loves me, God made me, and Jesus wants to be my friend forever. Whether it's a baby getting prayed for or a toddler singing to Jesus, you can rest assured that your precious ones are also precious to us!
AGE 4-KINDERGARTEN
Just for the Pre-Kindergarten and Kindergartens, this is where kids connect with each other and caring leaders in a quieter and a more easy-going environment. Now they even get their own worship and Bible story time, too! This is a special place that serves as the perfect, fun and friend-filled bridge between Toddler and Elementary.
1ST-5TH GRADES
The most fun an elementary age kid can have on a weekend! High-energy worship, games, Life Groups, videos, and engaging teaching combine to make this an unforgettable and exciting place to learn how to make wise choices, treat others the way they should be treated, and trust God no matter what.
CHILD

SAFETY
We provide a secure environment for your children. All volunteers and staff are only cleared to serve after extensive state and sometimes federal background checks. Security pages are provided to you before and after the service at our check-in area or the kiosks to ensure only you are picking up your child. Should you have any questions about our security systems, parent notifications, and more, stop by the Guest Check-in or email us.
To make your check-in experience faster, you can register your family below.
JOIN

OUR

TEAM!
Do love kids? Do you love leading? Do you love greeting people? Well we could have just the job for you. Each week it takes over 60 volunteers in many areas to help teach our kids how to love Jesus, and each other. It's pretty easy. Just click the button below, fill out a form, and we will be in contact with you. It doesn't take a lot of your time. Just a Sunday a month (or more) for just over an hour.